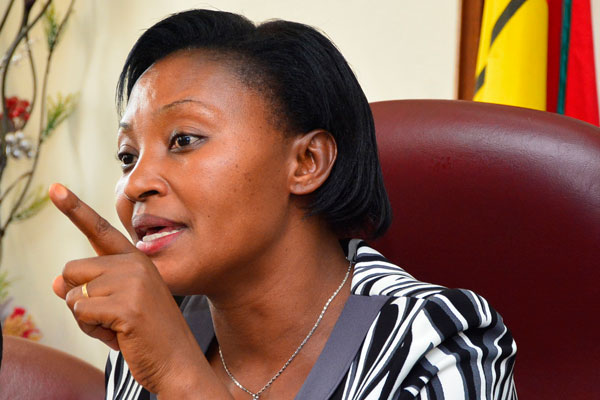 The
former Leader of Opposition Winnie Kizza has expressed her concern over delayed
justice for the people of Uganda.
"As
a leader, I am equally at pain over the delayed justice for our people," she
noted.
She
stated that it's unfortunate and sad that the laws made; their implementation
is selectively applied leading to selective justice.
Her
comments came shortly after the death of Rwenzururu royal guard who passed on
in Luzira prison hospital bringing the number to 4 guards who died since their
arrest in November 2016.
Rwenzururu
King Charles Wesley Mumbere was on November 26, 2016 apprehended with 200 others
when the UPDF soldiers raided his Royal Palace.
Winnie
Kizza noted that according to the constitution when someone clocks 55 Years, he
or she is considered of advance age and it's a ground for courts of law to grant
him or her bail but Mr. Ezakiel Isonderya who died in the prison did not
benefit from the law even when he is older than the president of this country.
"It's
more disturbing when we learn that these deaths are linked to the torture our
people are subjected to."
"When
our people appeared before court for mention of the charges, each family spent
Ug Shs100,000 to reach out to those relatives. families are strained and
stranded in hopelessness," she noted.
She
assured government that no amount of intimidation will stop the people from
continuing with the fight for freedom.
"Even
if they kill all of us talking about this, the few who will survive will remain
talking about  this," she noted.