Rais wa Ufaransa, Emmanuel Macron amesema kuwa idadi ya maafa ya moto katika msitu wa Amazon ni janga la kimataifa ambalo linapaswa kujadiliwa katika mkutano wa nchi zenye nguvu kiuchumi maarufu kama G7.
"Nyumba yetu inaungua" alisema katika ukurasa wake wa Twitter.
Our house is burning. Literally. The Amazon rain forest – the lungs which produces 20% of our planet's oxygen – is on fire. It is an international crisis. Members of the G7 Summit, let's discuss this emergency first order in two days! #ActForTheAmazon pic.twitter.com/dogOJj9big

— Emmanuel Macron (@EmmanuelMacron) August 22, 2019
Rais wa Brazil Jair Bolsonaro alijibu maneno hayo ya Macron akidai kuwa anatumia janga hilo kisiasa. Ameongeza kuwa kujadili janga la moto katika mkutano wa G7 na Brazil haipo ni kama kuleta ukoloni. Amazon ni Msitu mkubwa zaidi Duniani, ambao unasaidia kupunguza kasi ya ongezeko la joto.  Takribani asilimia 20 ya hewa safi duniani kote huzalishwa kutoka kwenye msitu huo.
Picha za satelite zilizochapishwa na taasisi ya utafiti wa sayari, umeonesha kuwa ongezeko la asilimia 85 la majanga ya moto katika eneo la msitu wa Amazon kwa mwaka huu. Wanaharaki wa mazingira wamemlaumu serikali ya Bolsonaro kwa janga la moto na kusema kuwa yeye amewahamisha wakulima kuandaa mashamba suala lililosababisha moto.
Bolsonaro amesema kuwa taasisi zisizo za kiserikali ndio zimesababisha moto, lakini amekiri kuwa hana ushahidi. Siku ya alhamisi alisema kuwa inawezakana wakulima ndio wamesababisha , kwa mujibu wa shirika la Reuters. Makundi ya wana mazingira wameitisha maandamano katika miji mbalimbali nchini Brazil siku ya ijumaa kutaka hatua zichukuliwe kuzuia moto huo.
Viongozi wamesema nini?
Mbali na Rais wa ufaransa Emanuel Macron kutaka jambo hilo lijadiliwe katika mkutano wa G7, kiongozi wa umoja wa mataifa, Antonio Guterres ameonesha kuguswa sana na jambo hilo.
"Hali ni mbaya na hatuwezi kuruhusu chanzo muhimu cha Oxgen nacho kiharibiwe, lazima tulinde Amazon."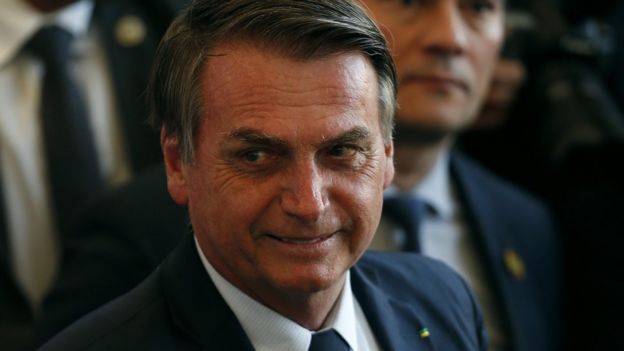 Maneno ya Bolsonaro sio jambo geni, viongozi waliopita walipiga marufuku taasisi za kimataifa kuingilia na kusema jambo hilo ni sawa na kuingilia masuala ya ndani ya nchi. Lakini Bolsonaro amechukua nafasi mpya kwa kusema kuwa taasisi hizo siziso za kiserikali zinaweza kuwa zimesabisha moto katika msitu huo wa Amazon. Maneno yake hayo yamewashangaza watu wengi mataifa mbalimbali, lakini yanachukuliwa kwa uzito na wafuasi wake ambapo anabaki kuwa kiongozi mwenye hamasa kwao.
Baadhi ya wakosoaji wake, wanasema mtazamo wa rais huyo kwa jamii ya kimataifa unaweza kuleta hatari ya uhusiano wa Brazil na nchi za nje. Ni namna gani msitu wa Amazon unasaidia kupunguza ongezeko la joto Duniani. Kwa mujibu wa shirika la kimazingira WWF, msitu wa Amazon unazalisha asilimia 20 ya maji safi ya Duniani. Amazon pia inakaliwa na viumbe zaidi ya milioni 3, wanyama na mimea pamoja na wakazi wa asili ya eneo hilo milioni moja.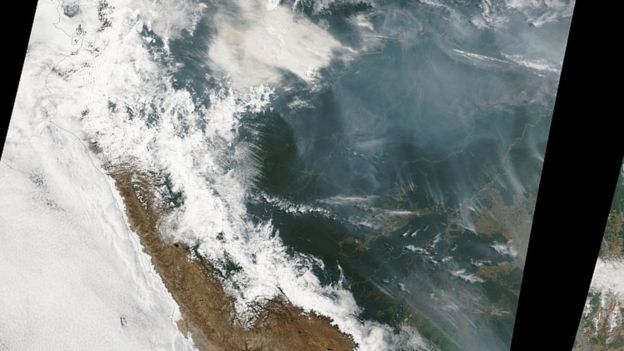 Nini kimesababisha Moto?
Moto wa mwituni mara nyingi hutokea kipindi cha ukame na jua kali, lakini pia inawezekana na matokeo ya shughuli ya kusafisha ardhi kwa ajili ya kilimo na ufugaji. Ricardo Mello mkuu wa WWF Amazon amesema kuwa moto umesababishwa na ukwataji miti uliokithiri katika kipindi cha hivi karibuni.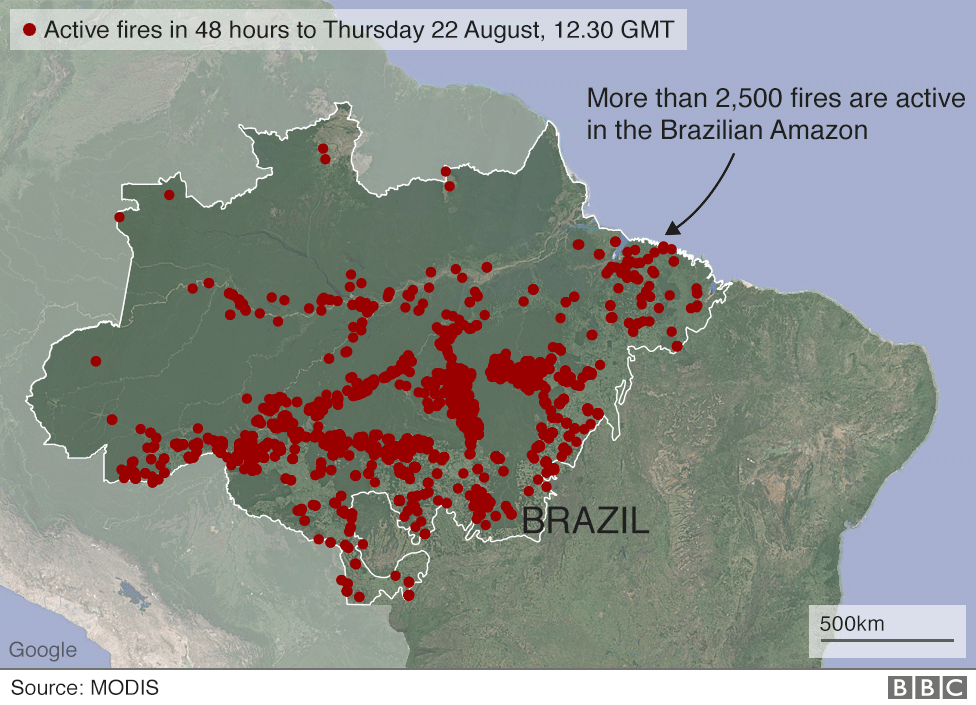 By Ally Juma.