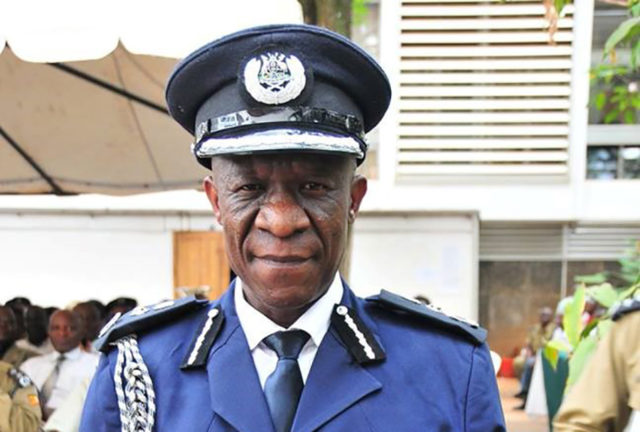 The Inspector General of Police (IGP) Martin Okoth Ochola said there is need to strengthen the achievements of the police also finds solutions to the challenges in regard to the changed dynamics in crime rate in the country.
He made the remarks while opening the two day police council meeting at police headquarters in Naguru.
He noted that police have noted a new trend where criminals are migrating from the city to villages in the rural areas saying that this is one of the reasons why the force is seeking to review its policies.
He said one of the measures the police is looking at is emphasizing a 24 hours counter telephone
He also called for respect between police and the media as one way of avoiding misunderstanding between the two parties.
"I am happy to see the members of press back with us because you had shyed away from us, you are most welcome, now that we are together lets respect one another," he said.
He added :"You see we have over ambitious media, they always do what you are telling them not to do and that is the cause of the fracas we normally get ourselves in ,so let's respect one another ,this country is all ours ,we don't want to mishandle anyone that is not our profession."
Asan Kasingye, the chief political commissar of the force said the police council meeting will also discuss the new security measures ahead of the festive season.
"We want to plan for the festive season to ensure that Ugandans celebrate charismas and the new year without any problem .you remember we had problems last year in the some parts of Masaka actually on the eve of 1st and we want to make sure that Ugandans don't experience and that is the reason why we are having this police council," he said.
He said the criminals are not seated and they are now turning their guns to rural areas.
He said in this two day meeting the officers will discuss among others reviewing their policing polices to factor in the danger crinmal pose to rural areas.
"if we take the operational lesson that we have got from here, intelligence then sensitization, education and use of counter numbers and making sure that police officers are 24-7 maning those counter numbers," he said.
President Museveni will be the chief guest at the closure of the meeting today.
He is expected to talk to the force about their role in fighting crime, the house he described as full of weevils in the past.
He will also emphasis the role of police in maintaining peace and order during the forth general elections without violating human rights.