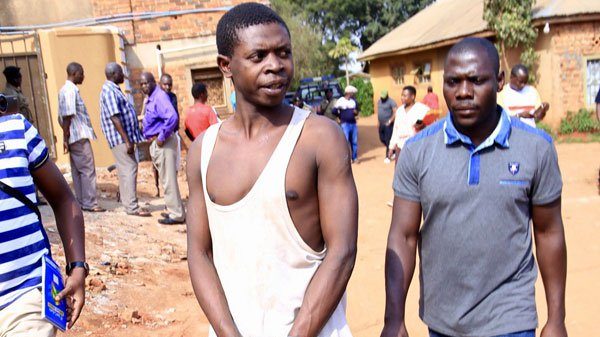 Police have identified at least five more victims of the Kabadia criminal gang who were captured on CCTV on June 30 while taking part in the gruesome killing of Derrick Muwonge, a boda boda cyclist from Nabweru.
Police spokesperson Fred Enanga said the gang was responsible for killing other motorcycle riders: Damiano Sekalala on April 24 in Makindye, Abdullah Nsubuga on January 21 in Kizungu, Makindye, Godfrey Nkata, who was killed on June 3, Emmanuel Gatete killed on March 13 near St Agnes School on Salaama Road, Makindye and Tom Wamala killed on June 2. There was also an unidentified motorcycle rider who was killed on May 29 in Kanisa zone.
The gang has also allegedly confessed to killing at least five motorcycle riders in Old Kampala and taking their motorcycles. Two of these was Issa Gidudu murdered on April 1 next to the nursery school in Rubaga Division where they also later murdered Derrick Muwonge on June 29.
Last week, police in Katwe, a Kampala suburb, arrested John Bosco Mugisha, alias Mukiga, who allegedly hit Muwonge with a claw hammer, killing him instantly. Police later arrested his alleged accomplice Aloysius Tamale, alias Young Mulo, who is reported to have strangled Muwonge.
Police Spokesperson, Fred Enanga reiterated that the police and security organs are confident that they have the right suspects and that the whole gang would soon be caught.
"We are sure we have the right suspects," Mr Enanga said.